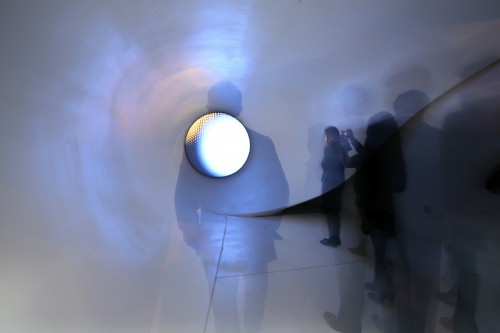 To celebrate the launch of Motorola's premium handset AURA, Amsterdam-based architecture practice UNStudio were commissioned to create an installation 'that pushed the boundaries of design'.
The piece, entitled 'Time Out of Scale' opened to the public in London in 2010.
AURA was the inspiration for the installation that has enabled to explore and deconstruct the themes of time and craftsmanship beyond what is 'known' and to create an 'experience' where anything seems possible.
Within the installation, time is represented by rhythmic changes in sound and imagery. The seamless white space, with its large convex eye at one end, combined with projections and music create a setting in which visitors can lose themselves.
Cynthia Markhoff worked on this project as a main designer and project leader employed by UNStudio, Amsterdam.